I noticed that now a selection of discounted simplicity dresses for autumn is available on Lightinthebox.com, the famous China-based online store for fashion, cell phones, car electronics and more. The simplicity dresses for autumn are priced at between $15 USD and $50 USD after discount. Plus, free shipping is available to any corner of the world on orders of $85 or more from October 16 to October 22.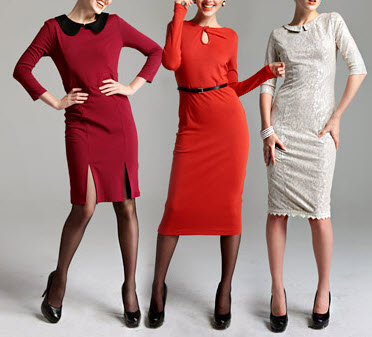 Dresses are always the best product line of Lightinthebox and the store offers promotions almost every day on various dresses – usually for a limited time only. This time the on-sale collection includes over 120 styles in casual simplicity dresses, work simplicity dresses and party simplicity dresses. There you can find some great celebrity styles which are highly affordable. All the dresses feature simple yet classic designs. Black and white are the major colors of the discounted simplicity dresses for autumn. If you love simple fashion, these dresses are worth taking a look.
In addition to the discounted simplicity dresses, Lightinthebox.com also offers up to 70% off on a variety of special occasion dresses, including wedding dresses, bridesmaid dresses, evening dresses and much more. All of the formal dresses and semi-formal dresses can be custom-made to specific measurements. Whether you are a merchant looking for cheap dresses that fit different occasions, or an individual consumer hunting for beautiful dresses on a small budget, you can't afford to miss out the discounted dresses offered by the online shopping site. Based on my research, Lightinthebox is a legitimate company selling dresses, electronics, tattoos, faucets and more products to buyers around the world. If you are still not confident enough in buying stuff from the shop, you are encouraged to use safe payment method like PayPal.
Leave a Reply