A New Trend at China's Fashion Foreign Trade Market
In recent years, a few China-based online fashion stores start to build their fashion brand on the global market by focusing on offering unique styles only, separating themselves from those with extensive catalogs of fashion and accessories that come in completely different styles. Some of them even have their own designers to create styles of global street fashion standards. Compared to the designer names, the prices such stores offer for their fashion and accessories are very reasonable so that most in-girls can easily afford them. On my personal list, the best representatives of this kind of Chinese fashion shops are Sheinside.com, Romwe.com and Choies.com. This post will focus on talking about Choies.com.
What makes Choies special?

As a fashion shopping site, Choies.com specializes in selling street fashion instead of special occasion outfits. Its catalog covers almost every field of clothing and accessories, e.g. tops, bottoms, dresses, etc. It also carries a small collection of apparel for men though it seldom highlight this part of its entire stock and rarely does any promotion for men's fashion, either. If you are a lady who knows well how to style yourself with outfits that fit you, shopping at Choies.com can be easy and fast as you just need to select the styles you love and then check out online. For those who love to create stylish looks but do not know how, the lookbook of Choies.com can help them out. From the guide, you can get inspired on how to dress you up with matching styles.
The biggest attraction of Choies fashion is the uniqueness of the styles. When you are wearing an outfit purchased from the store, you never need to worry to encounter another woman wears the same in the street. Most of the clothing and accessories are made in a very limited quantity and the designs, as you can see from the product images, are really special. It looks like the styles are created for a particular individual only and the wearer tends to receive lots of compliments.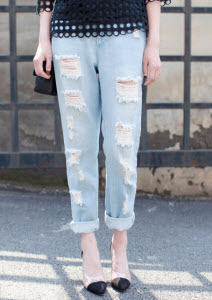 Is Choies.com legit?
According to my research, Choies.com is an officially registered company doing online business of fashion and accessories and its major customer sources are Europe and America. It is a legitimate shopping site offering high-end street fashion at affordable prices. You can be confident that the site is safe and honest when purchasing outfits there. The secure payment method Paypal can further ensure that your money paid to the store will be covered by protection from the authoritative payment provider.
Shipping Policies of the Store
As for shipping, Choies.com has a very clear statement with detailed instructions about shipping companies used, shipping time required and shipping costs charged. The store offers flat rate shipping for free but it takes 15-20 business days for the packages to arrive at the majority of destinations around the world. If you have an urgent shipping requirement, you can use express shipping, which costs about $15 and takes 4-7 working days for delivery. Please note that the processing time is separate from the shipping time. Before dispatching, it requires a processing time of about 3-5 business days to prepare the product and do the quality checks and the packaging.
Conclusion
My advice: buyers can use Choies.com as an ideal choice to hunt for refreshing street styles that will make you look special and unique. It particularly fits vintage style lovers. Also, you are encouraged to compare styles and prices among Choies.com, Romwe.com and Sheinside.com, though it is unlikely to find the same styles at the three Chinese sites but you will get more inspiration on which styles fit you most by comparisons.
Leave a Reply