When I saw the domain name Cellz.com for the first time, I guessed it should be a powerful company of a big size. After exploring more deeply into the China-based online store, I realize that my instinct does not tell the truth though.
According to my research, Cellz.com is founded by two Israelites instead of Chinese, different from the majority of other China shopping sites. The company was registered officially in 2005 in Hong Kong and it is quite an experienced company. With headquarters located in Hong Kong, Cellz.com also has a branch office in Guangzhou, the capital of Guangdong Province, where I personally have been living for years.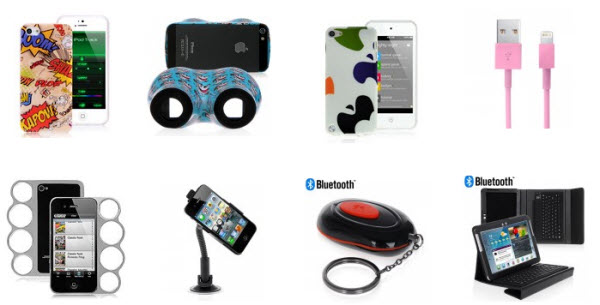 So far the total number of its employees has not exceeded 100. From this perspective, it is a small and medium-sized international e-commerce site. Anyway, it has several attractions that can separate itself from its competitors easily. Personally, I love the site mainly for the nice website style, user-friendly checkout system, attractive pricing and professional presentation of products.
While the homepage displays quite a lot of things including banners, navigation, best sellers, new arrivals, company info, featured zones and lots more. The page does not look "being crowded" from my eyes. Everything is neatly displayed and you can easily find what you want either through the navigation system or by using the search box. Each product image is very clearly showcased so that customers can review the product in a better way before making the decision to buy it home. I feel very comfortable with the color scheme of the whole website and I believe that the store should have a talented team of UI designers.
Technically, Cellz.com belongs to the group of electronic stores. More specifically, it is a professional electronic accessory store, similar to Miniinthebox.com or Fasttech.com. Like most Chinese electronic shops serving global buyers, the site offers worldwide free shipping and drop-shipping service (also for free). Most of its customers and end consumers, but if you have wholesale inquiries, it will serve you even better by offering lower prices and more considerate services.
At the Cellz.com site, you can find cool accessories for gadgets, such as 3D telescopes for iPhone 5 & iPhone 5S, stylish cases for iPhone, iPad or Samsung, wireless anti-lost smart Bluetooth alarm for Apple, Bluetooth wireless mini handset for Samsung Galaxy S3, etc. All are offered at reasonable prices.
As for customer service, I would rate them 4.5 out of 5 stars in terms of service availability. We can reach them by phone call (+1(877)419-0344), live chat or email (sales@email.com). Be honest, rare Chinese shopping sites of the similar size are able to provide so many support options. Most of them either indicate an email address or a contact form only. I always believe that stores willing to state clearly their contact phone numbers at their website are more reliable and are capable of providing better customer service.
For more details, visit Cellz.com >>
Leave a Reply