The Guangzhou-based international online shopping website Banggood.com started to accept Credit Cards as one of their payment options in early February, 2014. Before this new payment method was added, they only accept Paypal, Western Union and Wire Transfer.
More specifically, the credit card types they accept include Visa, Visa Debit, Visa Electron, Visa Delta, Master Card, Debit Master Card, Diners, JCB and Discover. Allowing customers to pay directly via credit cards means this online store is more powerful and usually, more trustworthy. For more details about their payment policies, please click here.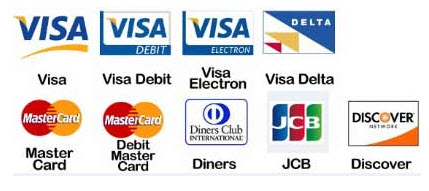 Only trading companies with better capacities dare to use payment methods that are of higher risks to themselves. Paypal protects both buyers and sellers and either side bears 50% risk; Western Union and Wire Transfer are totally safe for suppliers such as Banggood but highly risky for buyers. For this reason, I usually put the two payment methods as the last options while guiding buyers to shopping with Chinese online shops; As for credit cards, I think it is the safest payment option for buyers while it can be quite risky for sellers since buyers can request a chargeback from their credit card companies when they believe that they are ripped off, scammed or have paid for something not worth the dollars.
With credit cards, now Banggood.com has more payment options to choose from and you can use any one at your convenience. It is a legitimate trading company selling varieties of products to buyers all around the world. In recent years, we as a third party have been witnessing its robust growth in terms of product range, service standards and company size. If you ask us to introduce the best Chinese online stores to buy best-valued electronic gadgets or RC toys, Banggood.com is definitely one of our top recommendations.
Leave a Reply