In the Chinese international market of special occasion dresses, Amormoda.com may not be a big name like Lightinthebox.com, but it deserves a good look if you are considering purchasing high quality formal gowns or semi-formal gowns for your special occasion from China-based shopping websites.
The reasons why Amormoda is a good choice to buy special occasion dresses are as follows:
1. It is a trusted store with a legitimate business license.
2. It accepts safe payment method like Paypal.
3. It carries a vast array of trendy dresses that fit various formal or semi-formal dresses, including wedding dresses, bridesmaid dresses, mother-of-the-bride dresses, flower girl dresses, maternity bridesmaid dresses, junior bridesmaid dresses, wedding guest dresses, evening dresses, prom dresses, cocktail dresses, homecoming dresses, holiday dresses, little black dresses, graduation dresses and sweet sixteen dresses. Focusing on special occasion dresses only shows that this site is empowered with higher professionalism in one particular field. Currently, 2014 prom dresses are on hot sale there.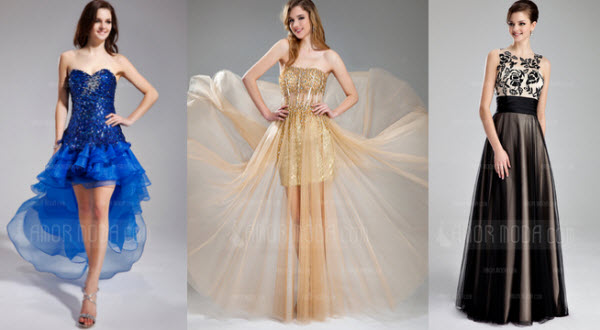 4. It also offers a good range of accessories that people usually need to shop for a special occasion dresses, such as wedding favors, wedding reception, wedding ceremony, wedding invitation, gifts or wedding shoes.
5. It honors free shipping to every order as long as you choose standard shipping, which will take 5-9 business days for delivery to most destinations around the world. This should be a big plus as most Chinese stores do not offer free shipping to special occasion dresses. You know, such kinds of dresses are usually rather heavy and can cost a lot in shipping. Even the famous special occasion supplier Lightinthebox.com or Milanoo.com does not offer free shipping though they may offer a big discount on shipping.
6. Compared to the competing websites, Amormoda.com offers lower prices on each type of special occasion dresses. This means you can get beautiful gowns for your important event or occasion there on an easier budget.
7. Amormoda.com provides very detailed product descriptions on each gown. Though they may not have their own models to showcase the dresses, the product images (usually provided by the manufacturers) are very clear for you to evaluate the styles and quality standards. The sizing chart is also very easy to follow so just choose the right sizes and you won't have to worry about any sizing problems at all. Besides, you can also choose to have your dress custom tailored by providing exact sizes and other requirements.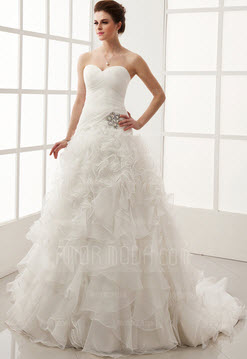 Cautions:
1. The Amormoda live chat service seems not to be available and you may have to leave a message to their sale representatives for pre-sales questions; for after-sales needs, log into your order to get help. They promise to reply to any inquiry or question in 24 hours.
2. The tailoring time for a wedding dresses, for example, takes about 9-15 business days. Almost all dresses for sale there are made to order and you need to leave enough time for tailoring and shipping (standard: ) 5-6 working days; expedited: 5-9 working days) in case your key item does not arrive in time for your special occasion.
3. After you place an order with Amormoda.com, you are encouraged to log into your account or your related email regularly to check if any extra information the site has left for you to confirm. Also, if you have any questions regarding your order, don't be lazy to ask their service people.
4. Do remember to search for valid Amormoda coupon codes to reduce cost whenever you decide to buy a dress or an accessory there. Here are our site we update the coupon codes offered by Amormoda.com regularly and you can go directly to the page for the codes.
Images courtesy of Amormoda.com
Leave a Reply