When I came across the so called "AliExpress scam" complaint in one forum, I couldn't help laughing. The angry buyer claimed that AliExpress sent him a wrong item he never ordered. Based on my knowledge about AliExpress, it is no way possible as AliExpress is only a wholesale transaction platform – it does not sell any item, not to mention ship out any item to any customer. Obviously, this buyer was either ripped off by a seller doing business on AliExpress.com or encountered an unprofessional operation carried out by the seller.
In this case, the buyer should report the problem to AliExpress for mediation or contact the seller first to solve the problem. Given such misunderstandings about AliExpress, I think I should share all of my familiar facts about AliExpress, which may help you more clearly identify whether AliExpress scam is a reality or not.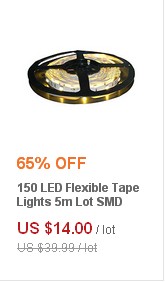 Facts about AliExpress.com
1. An express wholesale channel of Alibaba.com, which was founded in 1999;
2. Officially went live in April, 2010;
3. Mainly serving small businesses, including Chinese small suppliers and global small re-sellers.
4. Accepting PayPal, credit card, MasterCard and bank transfer (TT payment);
5. Offering Escrow service to protect payment from buyers. AliExpress will only release funds to the supplier after the buyer confirms satisfactory delivery of your order. If the buyer is unhappy about the item or purchase, he or she can submit a refund request to AliExpress to ask for a refund or a solution;
6. All orders placed on AliExpress will be processed quickly, mostly within 1 week.
7. Small quantity orders are extensively accepted while for some items, minimum order quantity starts from 1 piece only;
8. AliExpress adopts a set of strict policies to verify each supplier before they are accepted as registered members and start to list their items there. In Chinese foreign trade communities, many suppliers complain that they can't pass the censor by AliExpress and thus are not able to successfully register with the website.
But as the number of suppliers there is huge, some may willfully escape the verification by difficult-to-spot means. Before you trade with any seller, do remember to check every detail of the supplier, including feedback score, membership tier, item specifications, etc. Besides, in case any problem occurs, make sure to save a record of all communication with the supplier, which will be used as powerful evidence in the event that a dispute between you arises.
9. Once you open a dispute against a supplier, AliExpress staff will take care of the mediation work. However, the whole process may need some time as the platform needs to collect enough evidence to make an impartial ruling. So if you happen to encounter such unpleasant experience, you'd better be patient enough before AliExpress helps you solve the problem.
I personally believe that it's unfair to spread the "AliExpress scam" voice everywhere while the company is trying its best to help you get through the issue. Nothing is born perfect — AliExpress is still young in cross-border express wholesale business and needs time to improve itself. After all, the wholesale website belongs to the world's biggest wholesale group and its credibility is unquestionable.
My advice: shopping at AliExpress.com should be cautious to avoid scams committed by certain suppliers – following the guidelines about how to find good sellers there may help you out; before doing enough research on the suppliers, items and services on AliExpress, never assume that the AliExpress scam complaints are 100% true, otherwise you may miss out really fantastic business opportunities; the best way to make sure you are trading with a reliable supplier and will get satisfactory item from the supplier, is to place a very small order to test all the details before you place a bigger order.

202 Responses to "Facts about AliExpress Scam"
Rie Says:
September 30th, 2017 at 4:02 am

Your post is very inaccurate, based on many reviews that I've seen where many have never received their item and were charged.

Aliex may only be a platform for some of the vendors that defraud some people, but that doesn't make aliexpress innocent – they do not have more prevention or communication between the customers to alleviate it, which makes them just as guilty.

Buy at your own risk, it is similar to shopping on Craigslist – only with the sketchy people solely being accessible via msgs. I would say IF you're going to risk being scammed, use PayPal, so that there may be more protection. Don't trust putting your debit card info in on that site filled with scammers.

Al Says:
October 18th, 2017 at 12:34 am

I`m bored that the most in aliexpress try to cheat. If 5 or 10 of 100 description is not correct i can understand. But unfortunately is more than 60 to 70 or more of 100. I mean it`s very difficult to compare the products and prices. I have to find out which information is fake, strange or not written at all, cause it don`t let seam the product nice. I need to spend hours to be hopefully shure to get what i really want. And in the end i`m frequently disappointed. The prices compared with the products quality is mostly not really cheap. I try to find a quite cheap price for acceptable product quality, but with wrong or incomplete description it`s quite impossible. That why i will not accept wrong description at all anymore. It`s not fair for honest competitor and not at all for costomer. If just made a mistake than sorry for, but i think you all understand what i mean and if you are really honest you`ll agree this! As well the customer service of Alliexpress is not really reachable. They want to keep the service as cheap as possible, but it`s on our cost in the end. Any one who shop at alliexpress and see wrong or incomplete description have to open a dispute and write this as reason. Maybe the rules of alliexpress and the behavior of the seller will become costomer friendly and more honest.
Leave a Reply