The LED lighting products are getting increasingly popular not only on the Chinese domestic market, but also on the global market. Wholesale or retail stores selling LED lights, LED lamps and LED gadgets emerge quickly both on the internet and in the local commercial streets. Within the Chinese international online trading arena, made-in-China LED products are offered by countless stores. However, few are professional sellers of this type of products and the majority list LED related products such as flashlights as one of their major or minor categories only, e.g. Focalprice.com, Banggood.com, Ahappydeal.com, etc. This post is about to review a professional online shopping website of LED lights, LED lamps and all other LED gadgets.
Myled.com, as the domain name indicates, is a one-stop shopping destination of LED-related products, including LED bulbs, LED car lights, LED flashlights, LED strip lights, LED shower heads, LED string lights, LED ceiling lights, LED desk lamps, LED table lamps, LED wall lights, LED floor lamps, LED tubes, LED night lamps, LED sports lights, LED outdoor lights, LED accessories and more. You can shop everything about LED there and will easily find what you want. If you are looking for LED decoration lights or strings, this site is worth taking a good look.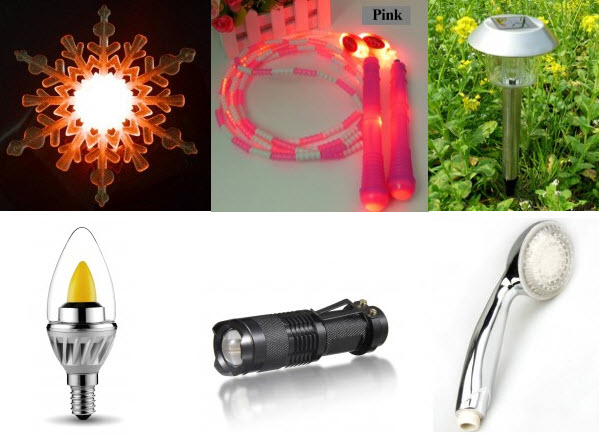 Registered in Hong Kong, the company is mainly operated at its offices in the nearing city Shenzhen. Its warehouse is also located there for more cost-effective and more convenient operation. Most of the LED product factories or suppliers are positioned in Shenzhen and the surrounding cities or regions. In practice, lots of Hong Kong international shopping websites are headquartered in Shenzhen for the similar reasons.