Product Range
Established in 2005, Martofchina.com is an exclusive wholesale shopping mall of clothing and fashion accessories like shoes, jewelry, bags, scarves or belts. It is quite different from other popular Chinese international online shops such as Lightinthebox.com or Milanoo.com, which is basically a fashion store but also carries a wide range of other categories like electronics, home and garden, sporting goods, health and beauty, etc. In terms of product range, Martofchina.com is more focused, especially suitable for those looking for professional wholesale suppliers of made-in-China apparel and accessories.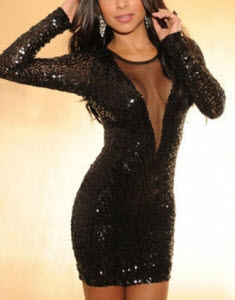 Office Location
Based on my research, this wholesale clothing shopping centre is based in Shanghai, the most famous commercial city in China. I have a long list of Chinese online stores of clothing and accessories but most of them are located in Shenzhen, Guangzhou or Beijing. Be honest, Martofchina.com is the first fashion store whose head offices are located in Shanghai in my personal list.
Pricing Standard
A quick scan on the website impresses me that the prices are all wholesale-level low. Anyway, after checking the product details, I find that although it is a wholesale shopping mart, it does not require a minimum order quantity at all. That means we can buy anything in one piece for a single order there at an attractive wholesale price. Of course, if you want to place bulk orders with them, you can get a certain discount based on the quantity of the items you purchase.
Martofchina V.S. Wholesaleitonline
It seems the site is closely related to another China-based shopping site of wholesale outfits: wholesaleitonline.com. From the website layouts, to product ranges, to exact fashion styles, to advertising programs, to price standards, to service details and to every else, Martofchina.com and Wholesaleitonline.com look astonishingly identical. My instinct tells me that they can be two websites operated by the same company though I haven't got any valid evidence yet. Nevertheless, it is nothing surprising as many Chinese international e-commerce firms like to build different sites to sell products for various reasons, e.g. to reduce risks, to enhance marketing effects, to try different business models, etc. As long as you are pretty sure that the sites are legitimate, you can use them to shop things you want. According to my findings, Martofchina.com and Wholesaleitonline.com are both legit stores and it should be safe shopping with them. Read more »